2020 has been by far the greatest year for Bitcoin in terms of institutional adoption. It's now utterly undeniable. Bitcoin begins to face a level of adoption at a scale never seen before. As I've described in the past, I assumed that the fourth wave of buyers would be the early adopters on the institutional side. These adopters now include the likes of Paypal, Square, Microstrategy, hedge funds, trusts, the State of Wyoming, Venezuela, and now even the nation of Iran.
Like in Hemmingway's, The Sun Also Rises:
"Gradually, Then Suddenly."
Bitcoin is not only being adopted as a method of transaction, like in the case of Paypal – but also as a reserve asset for companies. This new adoption seems almost unreal, as billionaires such as Michael Saylor (CEO of Microstrategy) and Jack Dorsey (CEO of Square and Twitter) are opting into putting their company's cash reserves in Bitcoin. Modern-day innovators are addressing bitcoin as much more than a digital money toy, and readily adopting it over the USD.
Nasdaq Listed Microstrategy Raises Bitcoin Holdings to $425 Million After Second Purchase
Paypal Just Gave 346 million People a New Way To Buy Bitcoin but Theres a Nasty Catch
Square Puts 1% of Total Assets in Bitcoin in Surprise $50M Investment
These large companies are undoubtedly putting a large amount of pressure on the supply of Bitcoin, as well as pressure on their peers to adopt Bitcoin as well. The institutional demand will likely overwhelm the output of miners and the reserves at exchanges at a sort of 'breaking point'. This breaking point will likely be the beginning of the next parabolic move in Bitcoin price.
The most stunning development is Iran's legal framework and the adoption of BTC as a state-level value exchange. No country wants to be the first, and no country will want to be the last. Iran had nothing to lose. Geopolitically this could add tension to the regulation of BTC, as Iran is a sort of proxy state for world powers.
"The legal cap for the amount of cryptocurrency for each miner would be determined by the level of the subsidized energy used for mining and based on instructions published by the Ministry of Energy.
Iranian money has drastically fallen in value with inflation at 34%, a situation that has been continuing since 2018.
The country is in the grip of US sanctions, so they can not use dollars for international trade.
They are therefore turning to bitcoin, the first country to do so at a state level, with the famous bitcoin volatility having less consideration here because the situation is desperate."
Iran Changes Law to use Bitcoin for Imports
All of the above adopters of Bitcoin will need to maintain a reserve of the currency itself, meaning they'll have to acquire Bitcoins by purchasing them one way or another. That combined with the recent halvings has had an obvious effect on the price of bitcoin as the supply is gradually overwhelmed. I'm sure this will only result in more joining the party.
Bitcoin continues to gain against other hard assets, with much room to grow as a global store of value.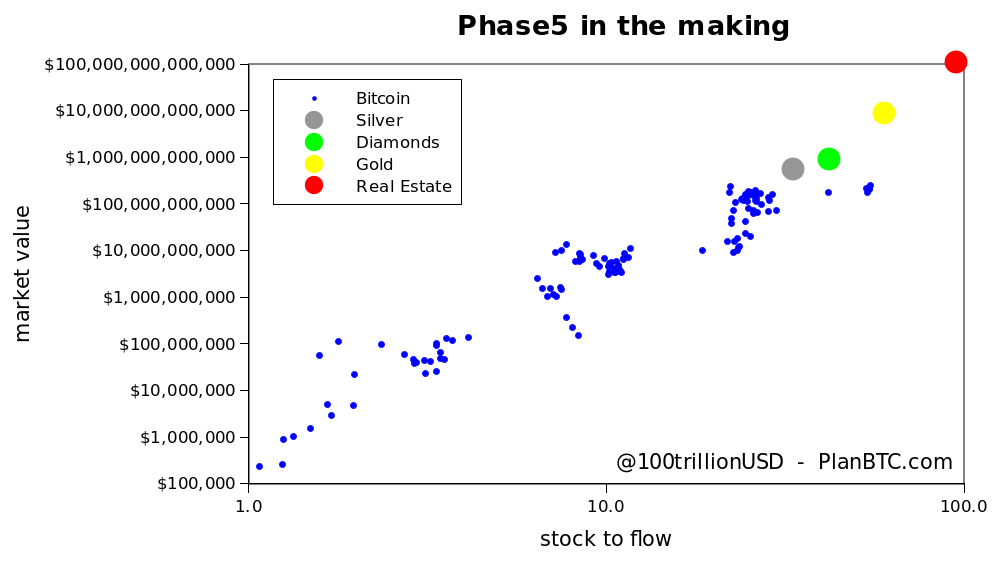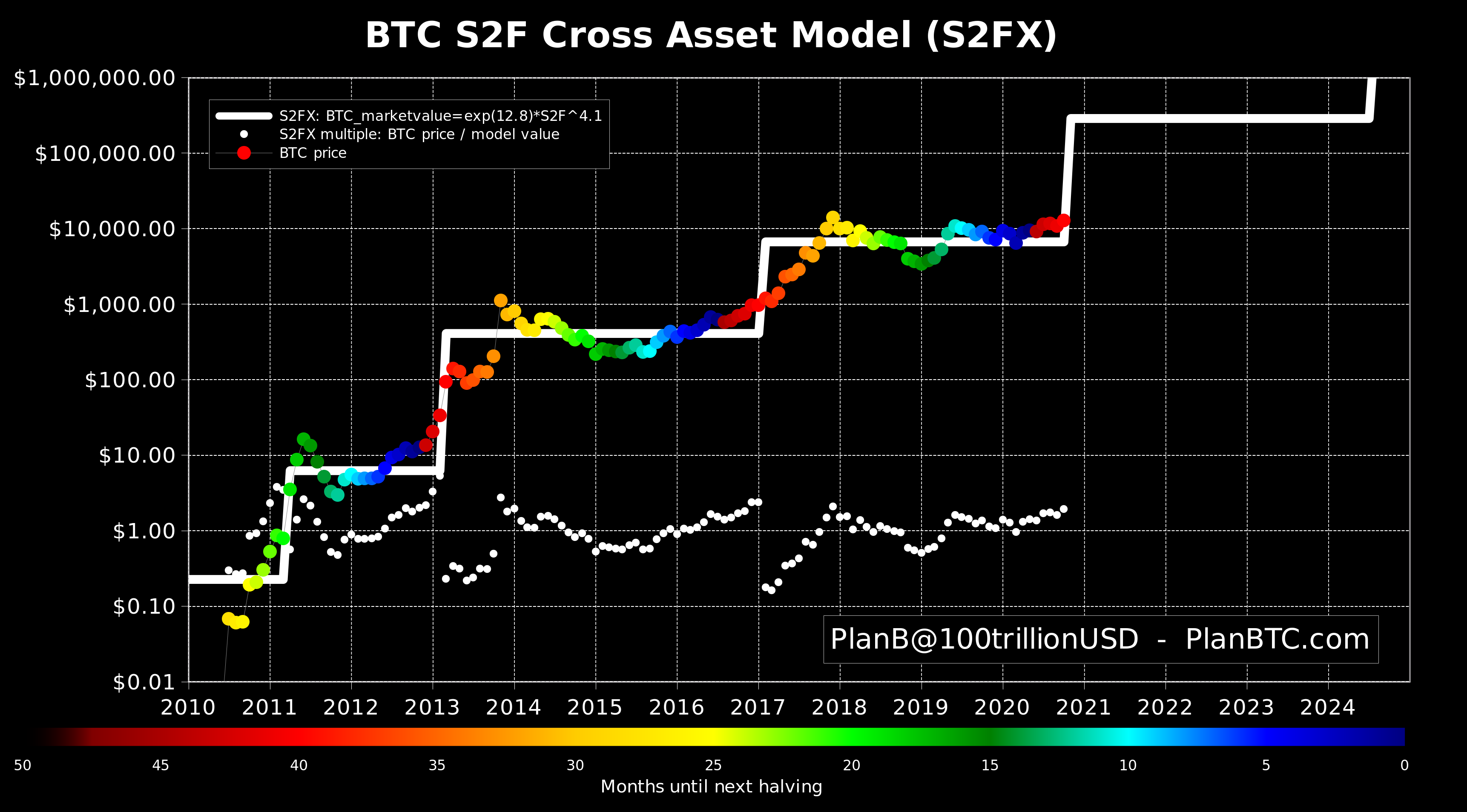 A Chat with the Prior Governor of Wyoming
About two months ago, I stumbled into a conversation about Bitcoin (as I tend to do) with the former governor of Wyoming, Matt Mead. We spoke about the scarcity and store of value propositions that Bitcoin has to offer. Not only was he enthusiastic about Bitcoin, but he said one of the goals of his office and the current office was to make Wyoming a center of digital currency, not unlike how Delaware is where most financial companies register due to the advantages. He said the state itself held a reserve of Bitcoin and was actively promoting itself to financial service companies and Bitcoin banks to establish themselves in Wyoming. Just the other day, I saw that the Wyoming State banking board unanimously voted to give the bank Avanti a charter as a "crypto-friendly bank".
"Wyoming's regulators are the only bank regulators that have a supervisory and regulatory oversight program nearly in place. All other states, and the OCC [Office of the Comptroller of the Currency], are not yet ready to supervise banks engaging in digital asset activities."
https://cointelegraph.com/news/avanti-launches-crypto-friendly-bank-in-wyoming
In addition to that, the exchange Kraken, which has been a well-known Bitcoin exchange since 2014 also recently received a bank charter in Wyoming.
Wyoming has always been a cornerstone of the wild west, so naturally, it should become a bastion for the 'wild west' of currencies and assets. It's important that American states are behind the usage and adoption of Bitcoin as to discourage federal interference.
Bitcoin in the Recession Environment
A fun fact: If you had put your $1200 stimulus check into Bitcoin the day they were dispersed you are now up 100%
As I've said in the past, Bitcoin, and moreso the algorithm will likely outperform most if not all traditional market indices, bonds, and commodities such as gold. I'd like to refer to this article from September 2019 for insight into Bitcoin and the algorithm's function in this recession environment.
https://www.laissezfairefund.com/2019/09/26/laissez-faire-and-bitcoin-during-a-global-recession/
Bitcoin has tended to correlate with the world stock markets and gold more so than usual in 2020, and was not immune to the liquidity crisis and panic caused by the coronavirus. However it also hasn't been immune to the vast amount of stimulus and money printing either! Bitcoin is up more year over year than almost any asset class, and very recently seems to be ignoring the dropping of the stock market. This is a critical signal to the strength and demand for bitcoin.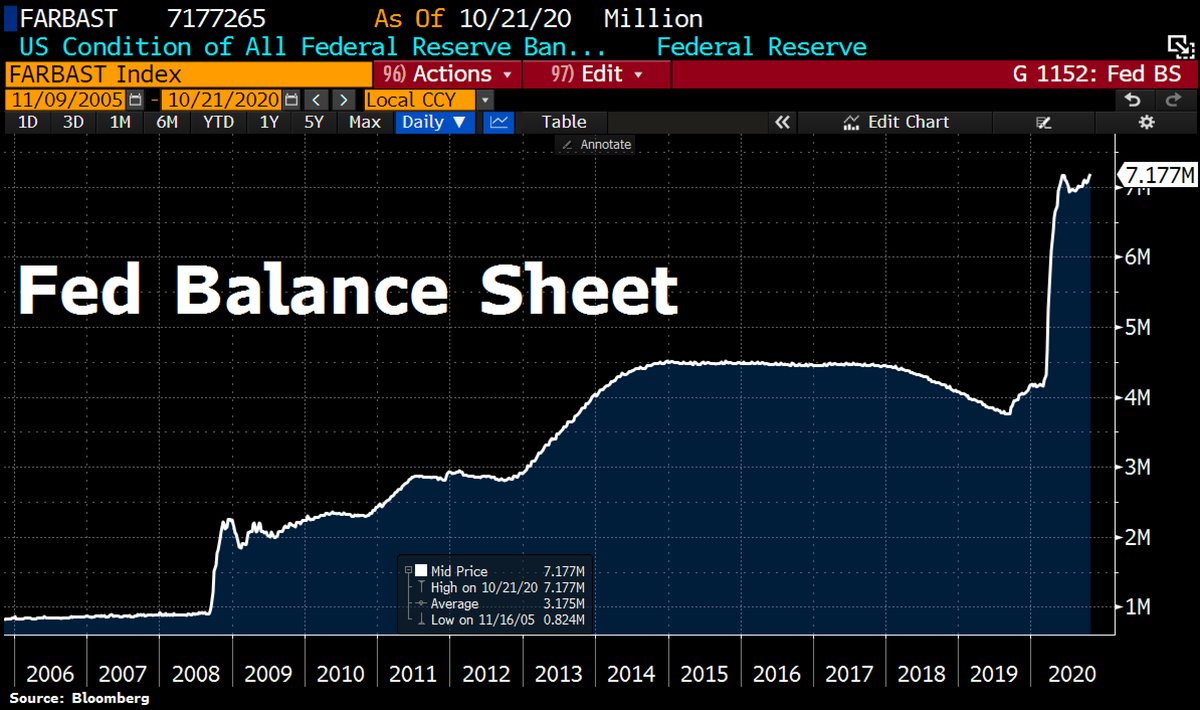 Decoupled Correlation
Bitcoin has been shockingly correlated with the US stock market and gold in 2020, however, since Oct 20th, Bitcoin has drastically decoupled and is moving inversely to gold and the stock market. Whether this is a short-term phenomenon or the beginning of a long-term trend; this is indicative of the current strength of the digital asset.
On top of that, Laissez-Faire has now appreciated more than 200% since its inception in March 2019, meaning $10,000 into the algorithm at the very beginning is now worth more than $30,000.  Cheers to that!